We are excited to invite you to participate in the Energy Modelling Hub 2023 Annual Forum "Achieving a net-zero electricity sector by 2035: Incorporating real-world constraints and dynamics. 
This year's forum, themed "Achieving a Net-Zero Electricity Sector by 2035: Incorporating Real-World Constraints and Dynamics," aims to delve into both global and Canadian perspectives on transitioning towards a net-zero electricity sector by 2035. This event is part of our collective endeavor to foster informed dialogues and knowledge exchange, aligning with the broader goal of understanding how Canada and the global community can build clean, reliable, and affordable energy systems.
On December 11, the forum will unfold an international perspective through IRENA's Long-term Energy Scenarios (LTES) Network, orchestrating four panels, presentations, and moderated discussions on a broad spectrum of topics pivotal to energy modeling and environmental sustainability. This inaugural day will delve into the diverse applications of energy modeling, steering the discourse towards a carbon-neutral framework with a spotlight on strategic grid expansion, fortifying resilience against supply chain disruptions, and weaving in behavioral insights.
On December 12, during the second day of the EMH Annual Forum, our discussions will center on the Canadian perspective. We'll delve into four key areas: understanding the financial implications of CER, exploring labor force modeling, addressing challenges within distribution systems, and mitigating risks in the energy supply chain.
What to expect at the 2023 Annual Forum:
Insightful discussions and presentations, providing both an international and a Canadian perspective

22 presentations and 8 panels spread over two days, featuring speakers from Canada Energy Regulators, ESMIA, Net Zero Atlantic, Simon Fraser University, Integrated Climate Lens Centre of Expertise, Electricity Human Resources Canada, City of Toronto, Clean Energy Canada, and many more.

250 delegates in Ottawa comprising energy sector professionals, modellers, policymakers, government representatives, utilities and grid operators, researchers, and academics.

Our esteemed co-hosting collaboration with IRENA, set to elevate the profile of our conference on a global scale

A dynamic poster session, attracting students and key stakeholders for meaningful exchanges

Networking activities designed to foster lively discussions and meaningful connections among attendees
Register here
***Although in-person attendance has reached capacity, you can still freely register for the online edition of the event.
         
View the agenda here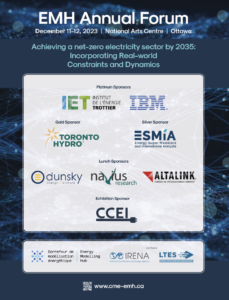 Special thanks to our sponsors for their contribution in making this event free for all.  
Gold Sponsor:

Silver Sponsor: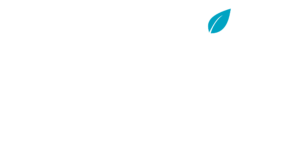 Lunch Sponsors:
Exhibition Sponsor: